Creativity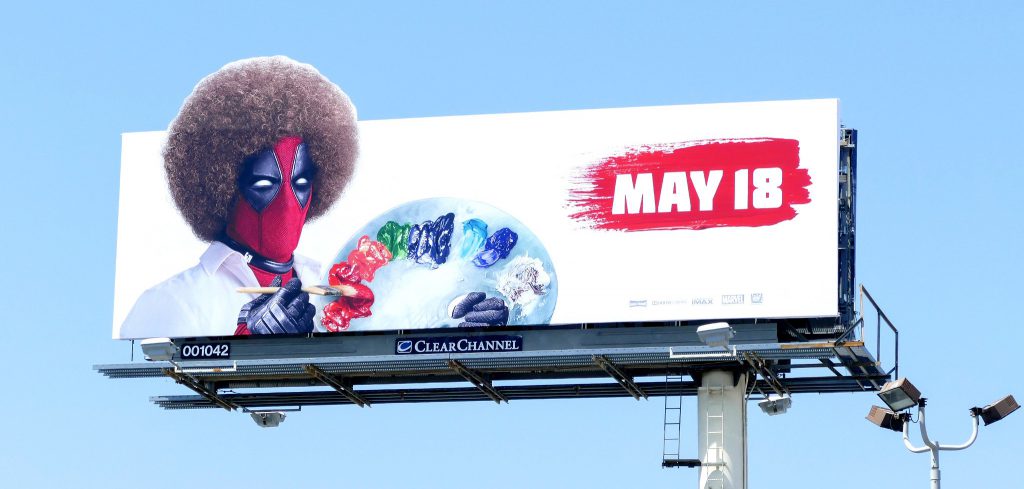 Published on September 4th, 2018 | by Rick Robinson
0
Rick Robinson's Annual LA Summer Movie Landscape
---
It's official – the definition of a "Hollywood Studio" has forever evolved. The rarified air of legendary institutions like Paramount, Warner, Universal, 20th Century Fox, and others no longer applies to only a select few inhabitants residing in isolation on a mountaintop. For almost a century there was an exclusivity to the purveyors of the Hollywood dream machine – a notion of privilege, stardom, fame-making, and mysterious insider knowledge that seemingly only a very few special people understood. That time has passed. Things have become more complicated.
The mountaintop is now a crowded venue, accommodating maverick content-machines who've proven original writing, directing, and distribution channels can come from all sorts of places. The new titans are Netflix, HBO, Amazon, and Showtime among others, all powerful and compelling storytellers legitimately vying for your movie dollars. The outcome is terrific for the public, with many more options for consumption. This rising demand for a constant stream of binge-worthy narratives also creates new access and opportunity for talent. While theatre attendance rides a roller coaster – hitting a 24-year low in 2017; 2018 showing a bounce back – there are still plenty of mega-blockbusters delivering massive box office numbers.
In the midst of this evolution, OOH media serves up its role as a voice of cultural currency. We are the visceral proof of life for what's happening right here, right now, and coming soon. Much like the studio business, our industry is at an inflection point as we enjoy increasing demand supported by increasing supply. OOH is as primetime as ever for fresh content, and we are poised to oblige as the messenger. Truth is – everybody still loves a great story, and everyone always loves a great billboard.
Here's a selection of what caught my eye on the streets of LA this summer. For those who don't live in LA, I hope it gives you a flavor of what we see all year round. Key takeaway: while there are many newcomers to the "studio" game, the original founders still know best how to trigger a story through the singular impact of an OOH moment.
Deadpool 2 (20th Century Fox)
OK. Admittedly I'm a biased fan of this emerging franchise. Nonetheless, this is a brilliant example of simplifying the playful promise of these films. Seriously. Who uses a Bob Ross PBS Joy of Painting afro & palette as a way to reference the non-stop cabaret of non-sequitur, 4th wall-breaking-stream-of-consciousness these films delightfully bring our way? What makes this truly work is how the irreverent confidence in this approach perfectly aligns with a similar confidence in the film.

13 Reasons Why (Netflix)
Yes, I know this is a TV series and not a movie. Doesn't matter. It's a terrific example of how the newer players are re-thinking the game. In this case, pushing the boundaries for a new take on the side-by-side bulletin execution. Netflix literally connected the dots, or in this case the Polaroids, by stringing the plot points across the Sunset Strip. This level of intrigue puts top-spin on what is already a very controversial storyline.

Ant-Man (Marvel/Disney)
Is advertising a cultural trigger or simply a mirror? It's an old debate. This barricade for Ant-Man proves it's sometimes the mirror. Regardless of whether this was meant as a tribute or an appropriation, the reference to the long-running Global Angel Wings Project is clear – and that's OK. It's cool, it's fun, and engaging on the streets – making this piece of OOH a playful element of the city.

Blockers (Universal Pictures)
Pow…Right in the kisser! Black, White, Bold, Blunt, Block letters…BLOCKERS…plus the standard yet slightly whimsical ensemble shot. All in we have a fine, hard-working, formulaic piece of OOH creative for a fine, hard-working, light-hearted, and humorous movie. Oh, and don't forget the almost hidden use of a rooster silhouette to avoid having to spell out the real title!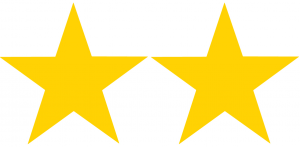 Crazy Rich Asians (Warner Bros.)
There's something about this. A richness of color and balance. A texture of sorts. Maybe it's the arresting title, in slightly thin, almost delicate type that creates a low-level friction. The visual treatment clearly hints of romance yet also telegraphs what critics have called a "busy, fizzy movie that sets up a series of clashes resolved with more laughter than tears." It's not exceptional in any way, but it sure did look good on the streets.

The Equalizer 2 (Columbia Pictures)
Mysterious…lurking…hidden…stalking…looming…communicating a fierce sense of individual purpose and focus. We clearly understand it's all just a matter of time and revenge is what's coming…

The Happytime Murders (STX)
Melissa McCarthy, A Muppet, and the word "Murder" on a billboard. A complete disruption of expectations. Random and out of sync, supported by a solid, balanced layout that reads well. Oddly I kept looking at them and couldn't stop feeling something was missing…

Jurassic World Fallen Kingdom (Universal Pictures)
Here's what I really like about this: They've managed to take this very over-worked franchise and find a way to create intrigue with the poster. Is the T-Rex a villain…again…most likely…but maybe not. The subhead "Life Finds A Way" also takes on new meaning against this backdrop. I have zero interest in this genre yet I was intrigued, curious, and almost invested in what happens to the girl hiding under the covers.

Glow (Netflix)
OK. It's obvious. I know. The show's called "Glow". There's the word GLOW. And it glows in neon all night on the Sunset Strip. Super literal. Almost Cheeky. Yet undeniable, simple, and very well done. There's also a deft rhythm to the ensemble layout allowing just enough room for the subhead to tease us…

Ocean's 8 (Warner Bros.)
Repetitive visual alliterations…enhanced and given visual velocity by the unique placement. The structural merger of content and context creates multiple layers, multiple extensions of the premise with hidden yet common secrets. Extremely satisfying to view in person…

Skyscraper (Universal Pictures)
A vanishing point treatment delivering a sense of depth and immense space. A perfect distortion of proximity and reference that made a Skyscraper out of an eight-story building. Super smart, focused, and efficient. It literally jumps!

Superfly (Columbia Pictures)
Some say the movie is an attempt to re-create the raw truth of the ground-breaking '70's hit Shaft. While the critics argue its success, it's very clear the OOH delivered the goods. There were several unique executions, all of them specific to their context, with this hand-painted street-level Melrose collage standing out and showing why sometimes it's just got to be paint.