Insights
Published on June 25th, 2018 | by Stephen Freitas
0
Tech Talks: How Will Privacy Law Changes Affect OOH?
---
OAAA regularly features Thought Leadership Q&A from its committee members.
This month, OAAA spotlights the Innovations Committee, asking members:
"With the adoption of General Data Protection Regulation (GDPR) in the European Union and concerns about consumer data privacy in the US, how will changes in data use protection and privacy laws impact the OOH industry over the next several years?"
Stephanie Gutnik, Vice President of Business Development, BroadSign
Over the past couple of years, advertisers have focused on targeting extremely specific types of individuals. As web browsers decrease cookie usage and data privacy laws are implemented, ultra-narrow planning techniques will widen and strengthen the appeal of contextual messaging. Combining location and a variety of variables relevant to a contextual audience is a core benefit of OOH. Moreover, an increased need to use multiple, complementary channels throughout the sales funnel will accelerate the development of multi-touch attribution tools that identify the value of OOH more clearly than last-touch attribution.
Joshual Lawton-Belous, COO & Co-Founder, Abraxas Technology
While the conversation has mostly centered around what was done or is presumed could be done with data, a review of how these laws will affect the value of the data that digital marketers use has been rather mute. However, the impacts are going to be widespread and have a profound impact on digital marketing. But these impacts are not just going to be felt from a regulatory standpoint; tech companies like Apple are taking aim at adding significant privacy tools that will disrupt Facebook's data collection capabilities. Companies will also need to severely limit their ability to collect behavioral data, a mainstay dependency of marketers for over a decade. Compounding this limitation is the illegality of using automated decision making, which will have a significant impact on the efficacy of driving inferences and targeting and re-targeting ads.
All this means that rather than continuing on its astounding upward market value creation, the $59B online marketing industry is going to contract, and that money, searching for a place to find value, is going to go to the one market that does not rely on creating natural person profiles to validate ad spends: the OOH market. OOH's value is going to be lifted by innovation in physical data that will provide relevance to advertisers and media buyers and create increased ad spending by them combined with the depreciating value of the data that the digital market contains. This means that billboard owners will see increasing revenue due to the devaluation of the digital space.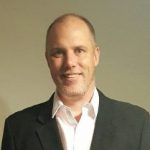 Peter MacDonald, COO, MacDonald Media
As a consumer, I would be happy to have better protections of my "anonymized" data, but how will this affect us in the OOH world? I honestly don't think it will affect us in the near term. As long as consumers get the $.99 app for free, and continue to not read the new privacy policies, it should continue to be business as usual.
As for long-term, I feel there will be a change in transparency of what the companies are doing with user data, and the model will need to change. A free app may not be enough any longer. Data aggregation companies will need to move to a more consumer-focused model. I knowingly give my data to Google for advertising, but I gain many perks personally for doing so. I am reminded when to depart my house to make my flight on time, I am offered deals from restaurants that I have visited and ultimately enjoy much more ME-focused online and mobile experiences.
I don't see any companies stopping their collecting of user data, but they should change their model to be more beneficial to the consumers giving it up. When consumers are aware they are giving their data away, they can judge if the benefits outweigh the cons. You will undoubtedly have folks opt out, but knowing where your data is being used, and what the direct consumer benefits are, it will actually be better for the industry. We can follow up with surveys to those interested, and really create an open dialog with the end user, because they have come to expect it. Did you see this unit? Did you like the creative? Did you make a purchase?
I think it could be a positive for the industry if the companies are completely open to what they are doing with it and share a little revenue back to the consumer.
Mike Neel, Head of Marketing/Sales, AdMobilize
The adoption of privacy-centric regulations such as GDPR and others are focused on one thing: giving additional control and transparency to the consumer. The impact on the OOH industry will vary depending on factors such as regional regulation, technology adoption, and more. I believe the common thread to be seen by most or all organizations will be dedicated resources (perhaps a chief data officer) to ensure best practices and vetting of various ways that data is used in the buying/selling process.

Ben Putland, Chief Operating Officer, Grand Visual

There are a few different areas to look at when it comes to GDPR. I think generally it's too early to know who got GDPR wrong, but I see the key issue for big companies will be working out who is liable for the data processing activities. As for who will win in the end, will it be the bureaucrats or "legitimate interest?" Only time will tell.
In terms of GDPR's impact on OOH, we have looked at this extensively in the UK and how it could potentially impact our projects. For general data-driven campaigns that use location, weather, or time of day, GDPR has no impact. Where it comes into play is for those campaigns that leverage user-generated content from social media.
Another area of focus is the use of cameras, either for facial and gesture recognition, or measuring audience engagement. The data collected will create some privacy challenges especially when used in very public spaces when passersby might be recorded. That said, the actual experience for those on the ground hasn't changed much. For example, before GDPR, an interactive public-facing campaign would require a simple sign stating that participants may be filmed and their information used in the experience. Whereas today, detailed information covering all forms of data processing, image capture, and how their email address will be used and stored must be explicit, and any social media integration will each need their own express permission.
So the arrival of GDPR is not the Armageddon some people have predicted. GDPR is about protecting consumers and providing transparency over how their personal data is collected, processed, and used by brands.