Creativity

Published on September 4th, 2018 | by Nicole Randall
0
Creative Circle: What Was Your Favorite OOH Creative for a Summer Movie This Year?
---
OAAA regularly features Thought Leadership Q&A from its committee members. This month, OAAA spotlights the Creative Committee, asking members:
"What was your favorite OOH creative for a summer movie this year?"

Mendi Robinson, AVP of Marketing, Lamar Advertising
I really appreciated the simplicity of The Incredibles 2 campaign. Each execution featured a creative cropping of one of the beloved superheroes from the movie. Never underestimate the power of righteous pops of color and simply stating the release date.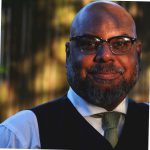 Sean Robertson, Director, Marketing & Creative, Delta Media
In 1975 the movie Jaws was released. And scared the s#!t out of me until I started rooting for the shark. Most critics I follow agree that it's a damn near perfect movie. Its perfect for me, still holds up, AND includes a key scene with a billboard. Then comes The Meg in 2018. This could have been a near perfect billboard. Lose everything but "MEG" and its perfect. Scene. End of story. Finis. See you at the OBIEs. And don't forget your water wings.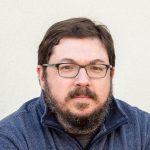 Todd Turner, National Creative Director, Adams+Fairway
I'm not a big fan of spoofing iconic ads for one's own benefit, but in the case of this Ready Player One campaign, it makes perfect sense. The movie uses countless references and imagery from other movies and games. When seeing a poster for Back to the Future or Lost Boys in 2018, viewers can't help but to lean in to figure out what's going on. Unlike other spoofs, the payoff here is worth leaning in.