Creativity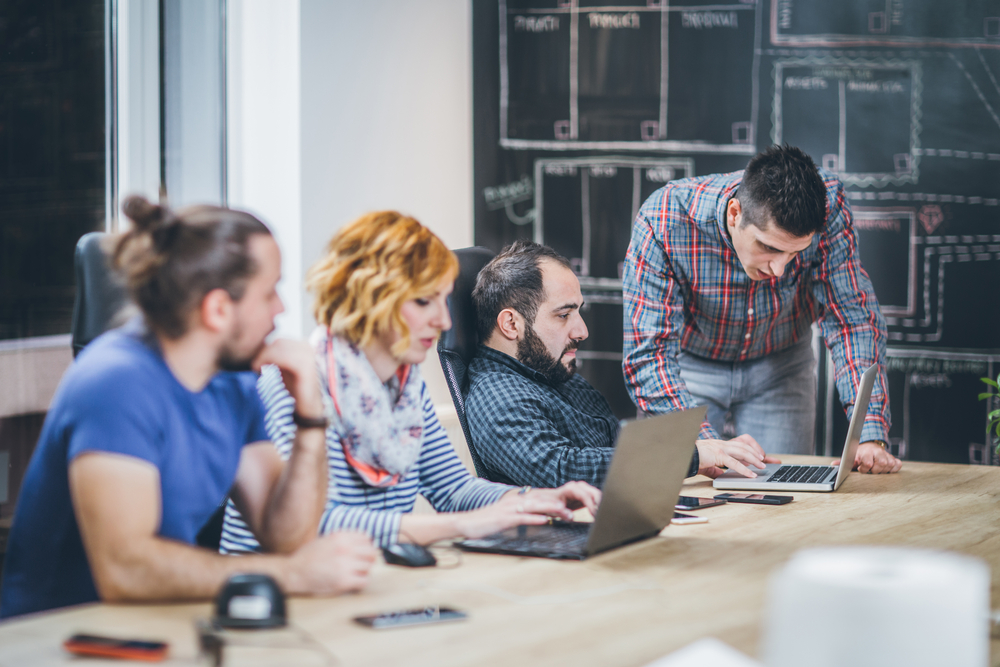 Published on February 25th, 2019 | by Stephen Freitas
0
Creative Circle: Changing A Client's Creative
---
OAAA regularly features Thought Leadership Q&A from its committee members. This month, OAAA spotlights the Creative Committee, asking members:
"Sometimes a client will submit creative you know won't produce the desired results. How do you convince a client to change creative direction?"
Don Blanton, The WOW Factor
Instead of letting a client know directly, which sometimes turns them off, we will show them what they asked for and then show them a version that works better. Eight times out of 10 they will go with our suggestion.
With other clients, we have to do a little trial and error. When producing for digital signs, the clients never get up from their computer monitors. So we tell them to get up and stand at the other end of the room. We ask them if they can still see their message. If they can't, then they are open for suggestion. That usually works.
The hardest clients are the ones who want to tell a long story. In our many years of experience, we don't know of anyone who will stand in front of a sign and read an entire several-screen story. We tell our clients that you have 3-5 seconds to get your brand or message across. Sometimes we don't win that battle, but we are always trying!
Eddy Herty, OUTFRONT Studios
Depending on what the problem is with the creative, the answer varies, but we've developed a whole book about Good Things to Know About OOH Advertising.
If the client is asking for a lot of information rather than an engaging ad (they want their address, phone number, website, etc), I ask them if they have a phone. If they do, I ask them to do a Google search for their business with me. We do it at the same time, and nine times out of 10, the client's name pops up first on the search list, along with their phone number, directions, website, etc… all a click away. It's shocking how many people don't realize that, and it's how people everywhere operate everyday. We Google everything.
If people want to put their LinkedIn picture on their billboard (pretty much every lawyer that's ever advertised on OOH), we say things like, "Wow, that's a nice picture and all, but have you seen what your competitors are doing?" Their competitors are doing the same thing, so we ask, "Can you really expect someone to recognize a stranger? No, that's ridiculous, how can you recognize someone you've never seen. Essentially, that's what you're doing. You're in a crowded room, with a bunch of suites all screaming the same thing. Why don't you say something different?" We get to a place where they can still use their picture, but we make it a campaign — something that stands out and is recognizable. What's special about you? Play off of that, embrace it, become it.
If the client has to make sure all their services are on the ad, remind the client why they are advertising. Remind the client people literally only have a five-second attention span; that's a proven fact. Have the courage to do what's right, and let the client know you won't waste their money because it won't help them and it devalues what we do (OOH). But you have to mean it; people can tell when you're not sincere.
Mark Rankin, Lamar Graphics
The best way our team has found to change a client's mind is a side-by-side comparison. Many people can't visualize a finalized concept in their mind. What may sound like a great idea in theory could break down quickly in a practical application. So do what they're asking you to do at first, but don't stop there. Have an alternative concept or design ready for the presentation. Preferably one that delivers the same adverting goal or message, but in a much more effective and attractive way.
[Editor's Note: Try the OOH Mockup Generator to help clients visualize the finalized concept.]
Sean Robertson, Delta Media
OOH creative is an ongoing industry challenge. It's hard to be simple; not everyone can do it. I also understand the customer is always right, a contracted sale is foremost, and sometimes a sign is just a sign. Even if the art was developed by his 11-year-old niece. The client-submitted art may have an address and phone number and website URL. And a directional. And two logos (yes, two – I've seen it). And, of course, a headline. And a sub-head and body copy and years in business and consumer ratings. Oh, and a starburst in the corner with NOW OPEN.
Pick your battles – you can't fix everything. Discuss with the account how hard to push or whether to push at all. Years ago I was in a meeting with a designer trying deftly to offer only a slight suggestion (the copy was white on a light yellow background), and after many failed attempts he finally threw his hands up and actually said that he didn't care about readability from a distance and only wanted it to look good in his portfolio. Can't win 'em all.
But if the account folks are serious about the business (and potential for a renewal) then fight. Fight hard. Offer options. Share similar issues from past challenges. Give a creative presentation with beer and wine. Work out a portion of the buy with the niece's design and the rest with better art. If digital, use multiple clicks for different designs. And think about what your mother would say if you didn't try to fight – you'll sleep better.