Innovation
Published on April 22nd, 2019 | by Kerry Yoakum
0
Supplier Spotlight: Preview the #OOH2019 Expo
---

OAAA regularly features Thought Leadership Q&A from its members.
This month, OAAA spotlights exhibitors at the 2019 OOH Media Conference + Expo, asking, "What will conference attendees take home after a visit to your booth so they Don't Let It Stay in Vegas?"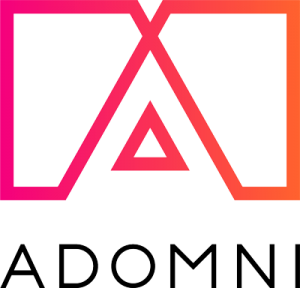 Adomni
Booths 301,303
Those visiting the Adomni booth at OAAA will have several top takeaways. Adomni's online digital signage technology software serves both, media/screen owners and media buyers. The top features on display will be:
Audience IQ – mobile audience data for OOH planning and buying
Adomni Ad Marketplace – automated buying and selling of unsold inventory
White-label Online booking engine for OOH campaigns – media owner and agencies can have their own planning and buying tool on their website, powered by Adomni
Adomni easy-to-use cloud CMS
Integrations with top CMS companies such as Broadsign and Ayuda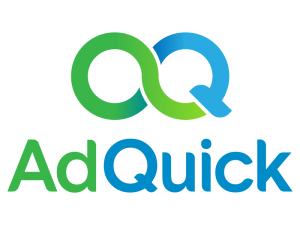 AdQuick
Booth 112
AdQuick is the easiest way to purchase, measure, and manage OOH. We are the first company to allow anyone to complete the full cycle of booking OOH ads online, from searching available inventory to vetting locations, approving assets, and analyzing results. For media owners, we help increase sales efficiency, streamline administrative tasks, and put your inventory in front of thousands of potential advertisers faster and more efficiently. From the ability to send effortless and dynamic proposals using our Proposal Creation tool to the ability to seamlessly manage inventory, AdQuick helps you save time and sell more.

Ayuda
Booth 217
As you may know, Ayuda has a history of going above and beyond the "typical" booth setup in our designs, and this year is no exception. Our booths have always been comfortable hangouts where one can come to learn and have fun. This year, come visit the Clubhouse! Ayuda is about great software built by great people who understand and care deeply about the DOOH industry. Every year we either showcase or discuss our latest developments and products, continuing to demonstrate our commitment to helping our clients advance their business.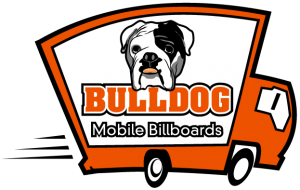 Bulldog Mobile Billboards
Booth 130
I want conference attendees to know that Bulldog Mobile Billboards has billboard trucks, glass-walled display trucks and LED (digital)advertising trucks available nationwide. Let's meet! Let's talk! Let's do some business!
Centro
Booth 114
OOH media companies are looking for both a programmatic technology company and a strategic media partner. Centro is unique in that it built all of its own programmatic technology yet also built one of the largest independently owned digital media buying agencies in the country. Combining these two important decisions into one strategic partner will increase speed to market for your sales teams. Centro has launched over 400 audience extension partnerships over the past nine years. I look forward to meeting you!
Circle Graphics
Booth 129
At Circle Graphics, we value partnerships over transactions, fueling our continuous innovation. With the launch of our newest products: ECO/AD – our latest addition to the Circle Graphics eco-line, and interactive images – advertising that comes to life, our partners can advertise to consumers in new and engaging methods. We also know our partners are being asked to do more with less, that is why we have made it even easier to do business with Circle Graphics with an upgraded My Circle web portal and multiple other new ordering options. Ultimately, all conference attendees will walk away knowing they can relax.
Daktronics
Booth 117
Our team in South Dakota is excited to share the latest in technology innovation for the OOH industry. Daktronics will showcase a wide range of LED display solutions from our 2.9mm outdoor street furniture and high-resolution, small format digital billboards for urban environments to our variety of fine pixel pitch options for your indoor advertising networks. Visit and learn from our OOH experts about the technology trends we are seeing around the globe, how to apply them to your inventory, and ways to generate more revenue with Daktronics LED solutions. It's an exciting time to be in OOH, and we are looking forward to another year of supporting the industry at the conference, connecting with potential customers, and sharing ideas to drive OOH to the next level.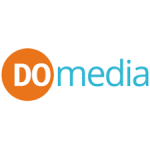 DOMedia
Booth 201
The power of technology and automation to augment the expertise of professional media buyers and sellers — while also democratizing access to OOH for first-time buyers and SMBs — will be the major force behind accelerated industry growth in 2019 and beyond.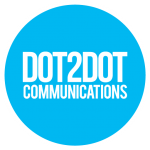 Dot2Dot Communications
Booth 211
We're looking forward to this years' OOH Media Conference + Expo! Given all of the innovation that's taking place in our industry, Dot2Dot is excited, more than ever, to share the way we plan, place, and measure OOH media. Our media management platform Ad Manager makes it easy to streamline the way Outdoor companies do business. We've also upped-our-game with easy access to availability, powerful scheduling, one contract, one invoice, and smarter, faster analysis. Join us in the expo and see why our 30 years of industry experience, and managed media services matter to your network. We're pushing the creative envelope of digital campaigns, integrating with powerful technologies, and improving efficiencies. See you at the show!
Formetco
Booth 122
We attend industry related events where unity and transparency are heavily promoted, but far too often booths are broken down, packed up, we go our separate ways, and return to routine. At this year's OAAA\Geopath Conference + Expo, Formetco is tearing down barriers and making strides to bring the industry together. We'll be showcasing our new enterprise-grade F360 CMS that allows all digital manufacturers to coexist on one platform, providing operators the tools typically designed for the largest outdoor operators in the billboard industry. Digital billboard operators can now manage the health of any manufacturers' displays, who adhere to the OAAA Digital Display Monitoring API. The robust platform has an open architecture, thereby allowing for programmatic ad buys and preparing for rapid industry and technology changes. Opening the tools to make OOH easy to buy is not only good for the operators, but also and the entire OOH industry from vendors to buying agencies to brands.
LED Sign Supply
Booth 104,106
Our LED boards are lighter weight, requiring less engineering and materials. They are more energy efficient, creating meaningful savings on energy cost year after year. Our greater reliability and lower failure rate, combined with our 10-year parts warranty standard, contributes to additional savings and better ownership experience. Our modules also have the top weather rating of IP68.
Lightking
Booth 323
There is currently an innovative digital in the market that can save billboard operators 20 percent or more on their next LED billboard. The Lightking Air Series is a lightweight, more wind resistant option that also offers the highest contrast and picture quality in the industry while helping avoid the hassle and headaches of structure reinforcement for static to digital conversions.

Media Resources Inc.
Booth 229
Conference attendees will understand the full depth and breadth of Media Resources' products and services to support the billboard industry from printing to 3D displays and extensions, to installation capabilities through to our VISIONiQ indoor and outdoor digital displays, designed with components selected to ensure high-reliability and long operating life.

OutdoorLink, Inc.
Booth 207,209
We hope attendees walk away with a better understanding of who we are and how our solutions can really benefit them. The industry heavily focuses on expanding operators digital network, but the need to manage and support these new and existing networks will never go away. SmartLink has evolved to offer more than just lighting control, but a full line of solutions tailored for every form of OOH and DOOH displays.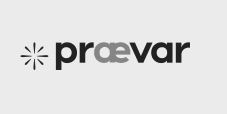 Praevar Corporation
Booth 213
Let us show you the latest products and technologies from around the world. A combination of offshore and local manufacturing capabilities have allowed Praevar to deploy large scale installations with global media partners at the lowest overall cost. Praevar supplies OOH digital signs, communication kiosks, and endpoints. Specializing in outdoor and rugged environments, including street furniture, bus shelters, train and subway track side systems and displays. Praevar has significant expertise in the integration of OOH LCD's, LED's, networking equipment, computers, players, camera's, electric vehicle charging, autonomous vehicle systems, and 5G. We offer a validated selection of the best digital display and interactive engagement devices available. Standard variants, custom configurable, and modular upgradable options across three categories of deployment. Delivering advertisement, information and entertainment; from stand-alone to network-end-point.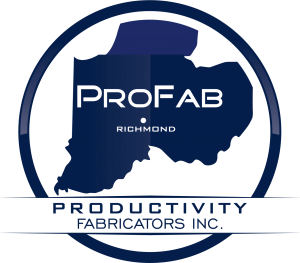 Productivity Fabricators (ProFab)
Booth 306
With the coming of electronic digital displays, supporting sign structures have changed and improved in appearance. The digital displays have opened new markets, but these markets do not want the old fashioned structures. From adding simple pole covers to complete Marquee-type signs are required. Profab has the design and manufacturing expertise to produce these new style structures. I hope those visiting our booth will realize we can help them with this new market.
Quorum Data, Inc
Booth 137
It's now possible for any OOH operator to offer companion mobile advertising and geo-location analytics. Adding a multichannel dimension to existing physical placements compounds the effectiveness of OOH advertising. At the same time, combined OOH and mobile analytics reveal new insights that lead to richer conversations and stronger client relationships. Any operator can now private label this ability using Quorum, the first open system for location-based analytics and mobile retargeting, designed specifically for the OOH industry.
Rareform
Booth 307
We hope that conference attendees will see that Rareform is an industry solution to repurposing and recycling materials and is available to everyone.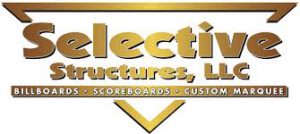 Selective Structures
Booth 317
All of Selective's booth personal have been involved in every aspect of the business. Not only can we provide you with one of the best structures in the industry, we will also enable you with the peace of mind that we provide unparalleled customer service.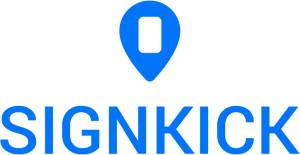 Signkick
Booth 113
We live in a real-time world. Advertisers are used to buying space with the click-of-button. They're used to buying programmatically. So what happens when they're asked to endure a lengthy RFP process for buying OOH? They might think of taking their dollars elsewhere. Buyers have seen an opportunity. They're building automated systems to request real-time classic and digital availability, helping OOH compete with the speed and efficiency of other media. Now it's time for media owners to connect. As a tech partner for media owners, Signkick is here to help. Our software connects you with automated buyers, so you can respond instantly, while retaining commercial control.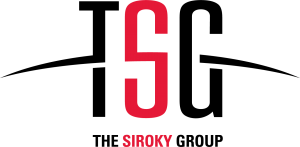 The Siroky Group
Booths 134, 135
We hope conference attendees take away a meaningful conversation with one of our passionate and dedicated team members. A conversation surrounding how our platform offers effective management of each stage of your sales cycle, from building the initial proposal to billing, proof of performance and post-sales analytics. We're pretty confident in saying that we know the OOH industry because we've been at it for the last 25 years. We'll help you outperform the competition and give your team the tools they need to drive success. We've got some really cool, on-trend things on the go and can't wait to tell you all about it.
Solchroma Technologies
Booth 210
Solchroma is bringing to market a unique, reflective alternative to LED digital signage that enables digital capability with a printed look. What distinguishes Solchroma from other reflective display companies is our uniquely bright and vivid color gamut and a focus on large-area outdoor applications. Sign owners and operators will have a new pathway to access the benefits of digital in locations where LEDs cannot normally go.
TUF-TUG
Booth 212
TUF-TUG will spotlight its rigging & safety gear, fall protection safety systems for 100% tie-off 100% of the time for safe access/egress for work at heights on OOH advertising structures.
Ubimo
Booth 327
OOH is now taking a seat at the omnichannel table and can become an integral part of the larger media mix. We would like attendees to see how location intelligence can make this happen by using digital data sets to understand any physical location.
Vistar Media
Booths 107, 109
Vistar Media will be showcasing the latest features of its end-to-end solution for digital OOH. Our programmatic technology has been specifically designed with both media owners and buyers in mind – we believe programmatic isn't one-size-fits-all. Vistar's software is built for all the nuances of OOH that make it such a valuable medium. We allow digital signage networks to monetize their inventory and build the foundation for a scalable media business. We do this by focusing on software across two product suites: the Vistar ad platform and Cortex.
Volta Charging
Booth 312
Conference attendees will learn about the power of OOH to reach audiences and the tremendous innovation taking place in the space.
Ultravision International
Booth 235, 237
Ultravision International is a premier leader in innovative LED display and lighting technology. All of our patented products are proudly manufactured in the US and sold around the world to our US and international partners.
Winmo
Booth 329
Stop by our booth to do a quick search to find client and agency teams buying what you're selling. With eyes on those who control $100 billion in ad spend, and where they're looking to spend it, Winmo can help you get to the right decision-makers on the right accounts – so you can get back to doing what you do best – selling.
Watchfire Signs
Booth 101
The billboard business is as complex as it's ever been. With nearly 500 digital billboard customers, Watchfire has just about seen it all. We look forward to connecting again this year.